Ian Wekwerth (piano)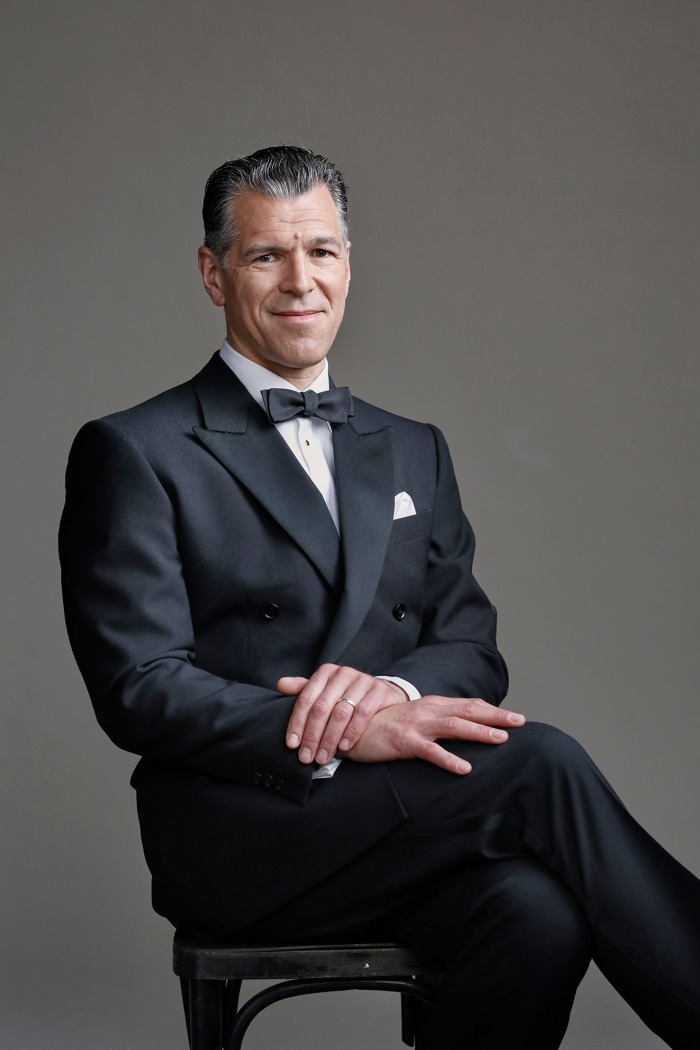 Joined the Palast Orchester in: 1986
Your perfect moments?
Sometimes I lie in bed after a nice day and simply feel: at this moment everything is perfect!
Professionally a perfect moment was that first rehearsal in a large hall of a parish in North Berlin with the orchestra that later was to become Max Raabe & Palast Orchester.
How did you find to your instrument?
We lived in the English country and our garage was a large converted barn. One day my Dad set off to buy an old cupboard for it and came back with a grand piano!
Your biggest influence?
My grandfather possessed a large old music centre with an integrated record player. On Sundays he´d put on his favorite Jazz-LPs and turn up the volume. The music could probably be heard in whole Golders Green (London)! I loved this and felt very attracted to the music. However I couldn´t believe it was being made up on the spur of the moment. When I was about 13 I watched a friend of my parents play Jazz-piano. I was completely overwhelmed seeing somebody improvise. The next time I was in London I bought myself a book on improvisation...
How did you find to the Palast Orchester?
I used to study at the Technical University in Berlin. My professor of mechanics celebrated the conclusion of his course with hundreds of students in a community room that contained a grand piano. I played on it all evening, Years later a fellow student said he had heard me, that he himself was saxophonist and would enjoy playing with me, We founded a duo, performed regularly and one day he asked whether I felt like joining a band that specialized on 20s/30s music and was looking for a pianist. That ended up being me.
What does the Palast Orchester mean to you?
Max and the Palast Orchester are my second family. They play a big role in my being a happy person.
What do you like about the concert tours?
I like the contrasts: slumberous audience – standing ovations, transferred exhibition halls – world-famous concert halls, great cities – villages, in the mountains – on the coast, domestic – abroad, being rootless – coming home.