Johannes Ernst (alto-sax, clarinet)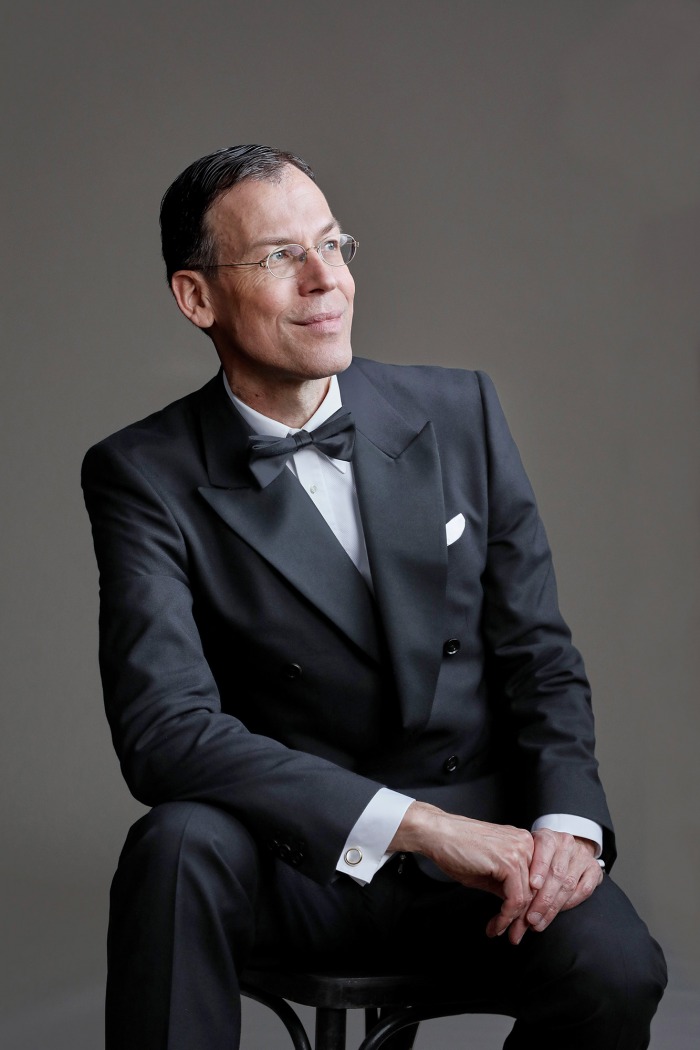 Joined the Palast Orchester in: 1988
Which perfect moment did you sleep through?
On November 9 1989, a Thursday, my girl-friend and I were at a concert in Berlin-Charlottenburg. Late in the evening we were back home in Kreuzberg, went to bed and slept until we were woken by a call of my future mother-in-law. She wanted to know details about what was happening at the Berlin Wall. Welcoming the first East Germans and their Trabi-cars, that is what we slept through.
How did you find to your instrument?
I learned saxophone so I could join the band in my village. I thoroughly enjoyed playing for an audience and I never left out a chance, whether at weddings, funerals or marksmen´s festivals. One performance followed the next and by the time I was about 16 I had developed the desire to become a musician.
How did you find to the Palast Orchester?
A fellow student came into my practicing room and showed me sheets of music that I sight read for him. He immediately engaged me for the next Palast Orchester performance.
What do you particularly like about your instrument?
I play saxophone because it allows me to roam in different musical worlds, One evening the laughing saxophone of the 20s, on another the dramatic sounds of contemporary music.
Your biggest influence?
Thanks to a scholarship I was able to study for a year in Bordeaux. That period was very important and shaped the sound of my playing.
Where would you still like to perform?
I am interested in concert halls in which music sounds particularly good or has a splendid setting. The Teatro Colón in Buenos Aires, the Palau Musica in Barcelona and Sydney Opera House are top of my list.