Rainer Fox (baritone-sax, bass-sax, clarinet, vocals)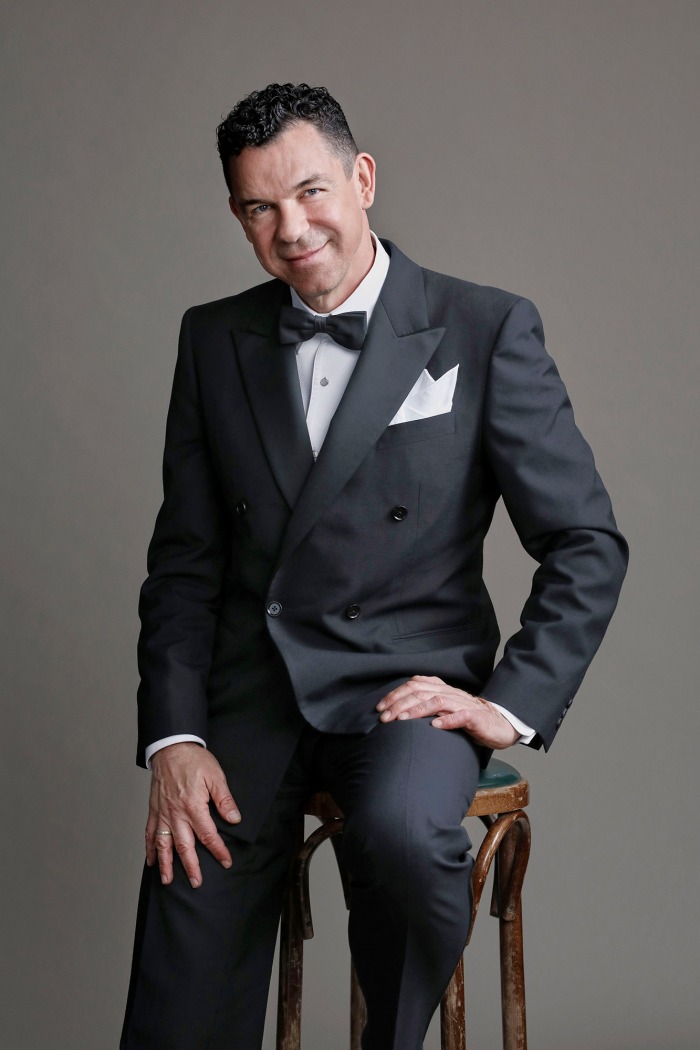 Joined the Palast Orchester in: 1996
How did you find to your instrument?
During my first year at school I was lucky not to have to recite poems because I could play any melody I was asked to on the flute. This motivated me to improve my musical abilities. However I found sight reading difficult and preferred playing by ear. At concerts I pretended to look into the music but actually played what I felt worked best. At the age of ten I taught myself how to play the guitar, with twelve I started saxophone.
Your biggest influence?
My volleyball-trainer possessed a large collection of jazz records. At the age of thirteen I gathered a lot of listening experience at his place with regard to my new instrument. One of the first LP´s that really bowled me over was "Belonging" by Keith Jarrett with the saxophonist Jan Garbarek.
What do you like in particular about your job?
For me the fascinating thing about Max Raabe & Palast Orchester is that with those 3-minute-compact works of art called "songs" we enchant so many people around the world.
Your biggest moment with the Palast Orchester?
The most beautiful moments with the Palast Orchester are those with unusual reactions in the audience. For instance, when we caught up on a canceled concert in Halle (ex-GDR) shortly after the fall of the wall a lady stood up after our opening number and held a speech over how delighted she was that we had finally come. In Hannover Max Raabe was once interrupted during an announcement referring to the one-eyed Nefertiti by a lady who clearly and loudly told the story of how she had lost an eye in a car accident.
What do you do in your spare time on tour?
In times of idleness I often come up with the best ideas for lyrics or compositions.
Where would you still like to perform?
In Reykjavik.
With the Palast Orchester I would also like to play a concert exclusively for children.