Thomas Huder (trumpet, vocal)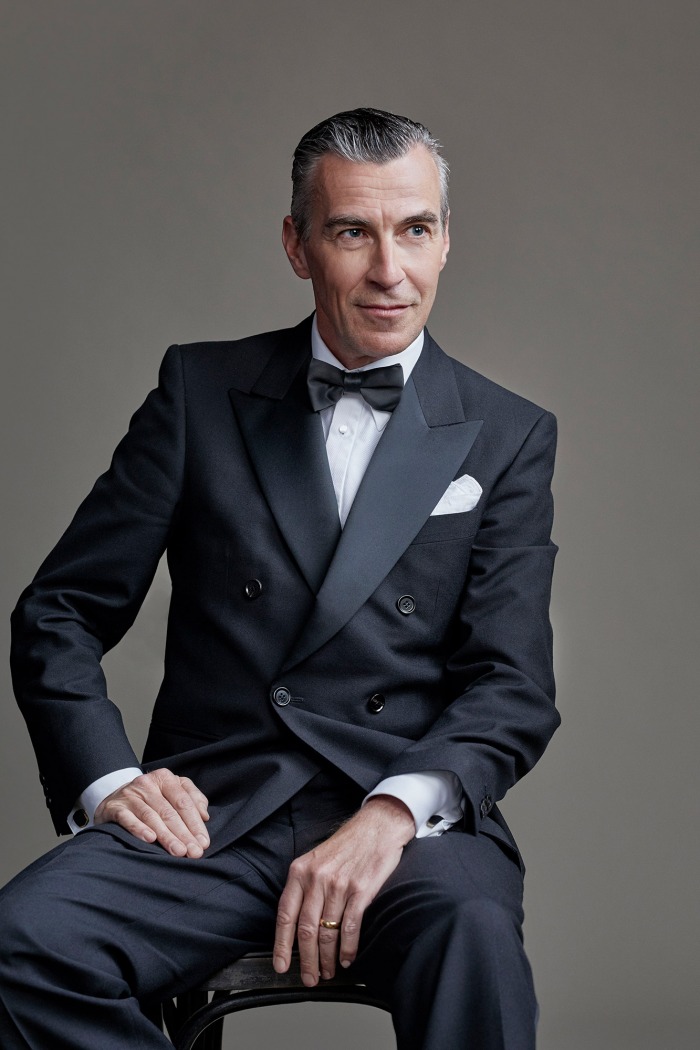 Joined the Palast Orchester in: 1987
When was your last perfect moment?
My last perfect moment was when we landed in Berlin after our Hong Kong trip. It gave me a feeling of happiness that I may live in this wonderful, green city with its pleasant climate.
Your perfect moment with the Palast Orchester?
Our first concert in Carnegie Hall.
How did you find to your instrument?
I have loved the sound of the trumpet since I discovered records of Maurice André in my father´s collection. When I was twelve our boys choir had a performance of Mahler´s third in the Philharmonic Hall. I stood directly behind the trumpets and it became clear to me, that I wanted to become a trumpeter.
Your biggest influence?
My first three teachers were from the Berlin Philharmonic Orchestra which greatly influenced my sound. A scholarship at the orchestral academy of the Berlin Philharmonic during which I was also able to play with the orchestra, showed me at what high level music can be performed. With this aspiration I sometimes get on my colleagues nerves still today.
How did you find to the Palast Orchester?
In 1987 the trumpeter who was playing for the Palast Orchester told me that they were looking for a first trumpet.
What do you like about your job?
I relish playing beautiful melodies on the trumpet every evening. Although I appreciate not having to endlessly count measures as one does in classical music, one day I would really like to blow a nice symphony by Bruckner or Mahler.
Of course the Palast Orchester plays an important role in my life. After 25 years full of ups and downs and estimated 2500 collective overnights in hotels a special bond has grown. I cannot imagine us having that if we´d sat together in an office for 8 hours a day.
Where would you still like to perform?
Royal Albert Hall and Hollywood Bowl