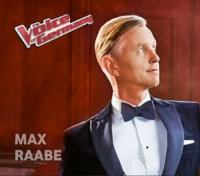 Max Raabe at "Voice of Germany"
In this year´s final of "The Voice of Germany" the five finalists sing with their coach and an "international guest star". Max Raabe will be performing with 30s talent Lucas Rieger.
The big finals on Sunday, November 10, 20:15 SAT1.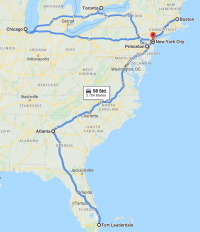 North America Tour 2020
How about it? Max Raabe & Palast Orchester live at Carnegie Hall? So be it: on April 16 2020!
Check out our dates-page for details and tickets of our North America tour 2020 which will cover Fort Lauderdale (4/8), Atlanta (4/9), Boston (4/11), Princeton (4/13), Toronto (4/14), Chicago (4/15) and New York (4/16)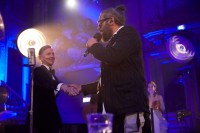 "Der perfekte Moment" with Samy Deluxe
On 22.11.2019, "Max Raabe & Palast Orchester MTV Unplugged" will be released as CD and DVD. In this production, one of the guests who interpreted our music together with us, was the incredible rapper Samy Deluxe. Now the single with him has been released and you can hear and see how he and Max Raabe & Palast Orchester catapult "Der perfekte Moment" into new realms.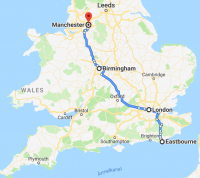 First England Tour In March 2020
We are delighted to announce our first England tour in March 2020! We will be performing in Eastbourne (March 3 2020), London (March 4 2020), Birmingham (March 5 2020) und Manchester (March 6 2020).
"Guten Tag, liebes Glück"-Concert-Tour 2020 Online
Tickets for all "Guten Tag, liebes Glück" concerts 2020 can now be purchased via our website. "Guten Tag, liebes Glück" is a song by Max Raabe which will be brought to stage with an exquisite selection of more of his songs, woven together with evergreens and fresh discoveries from the music of the 20s/30s.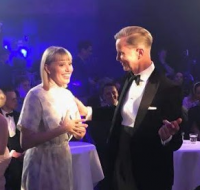 Max And LEA present "Guten Tag, liebes Glück"
In May we recorded "Max Raabe & Palast Orchester MTV Unplugged" with wonderful guest artists. This will be published as CD and DVD on Nov 22. Already today (Sept 6) the first song of this production is released: "Guten Tag, liebes Glück" sung by Max Raabe and charming singer LEA.
Here you can find the single "Guten Tag, liebes Glück", presented by Max Raabe & Palast Orchester and LEA.
And here is the corresponding music video "Guten Tag, liebes Glück" - btw the first official excert from our "MTV Unplugged" produktion. Enjoy!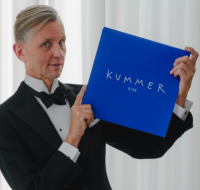 Max Raabe Guest On Solo-Album By Felix Kummer
Max Raabe is guest on the new solo album "KIOX" by Felix Kummer, alias Felix Brummer from the group "Kraftklub". The two singers take over fitting vocals in the song "Der Rest meines Lebens" (the rest of my life). "KIOX" will be released on October 11.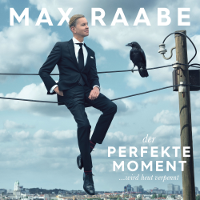 Relocation Of Concert In Mainz
Important notice regarding our concert in Mainz: Our promoter has informed us that due to redevelopment works to the Rheingoldhalle, our concert has to be postponed from 30.11.2019 (Kongresssaal) to the 02.12.2019 (Gutenberg-Saal).
Tickets that already have been purchased stay valid or may be returned to the box office where they were initially bought. Not yet purchased tickets can be bought here ;-)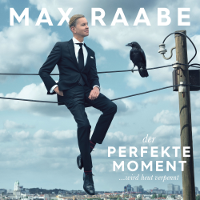 Ab September wieder auf Tour
At present we are realizing the motto of Max Raabe´s present hit "Der perfekte Moment .. wird heut verpennt" (meaning "sleeping through the perfect moment") - we are on our summer break.
As from September 12 we will be touring again, to Reutlingen, Memmingen, Aalen and Bamberg, followed by concerts in Switzerland from September 20.
Tickets as always on our dates-page where you can even search for locations!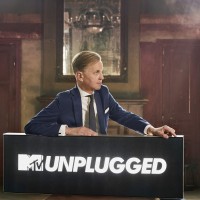 Our "MTV Unplugged"-Guests
The filming for MTV Unplugged is finished - what a great experience! Finally we can reveal our guests: comedian Pawel Popolski, German top rapper Samy Deluxe, soft-hearted monster Lordi, singers Namika and Lea, top actor / singer Lars Eidinger, and super-star Herbert Grönemeyer!
Release is November 22 2019.
Pre-orders:
CD or vinyl-edition
DeLuxe (CD+DVD)-edition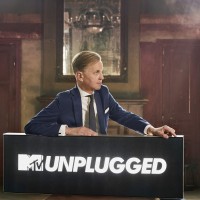 MTV Unplugged with MR&PO
Max Raabe: ""For us it is a great pleasure to be invited by MTV Unplugged.."-YAY!! .. In May we will be teaming up with distinguished guests to record and film our own "MTV Unplugged". Release will be November 22 2019. We are sorry that the recording itself is not public.
Pre-order for the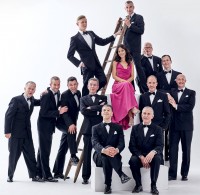 Presale For New Show 2020
In 2020 we will be bringing out a brand new show! Presale for the first half of the tour-year starts already on April 17 2019 at 10am .. first exclusively via our dates-page.
Find out more in our new newsletter which will be released on Wednesday, 17.4.
Registration newsletter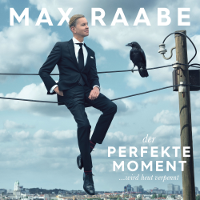 "Der perfekte Moment .." Is Back
After our successful visit to North America we are now back in German-speaking regions to present our show "Der perfekte Moment .. wird heut verpennt". First stop is Vienna for two days, followed by a concert in Dresden´s "Culture Palace" (literal translation of "Kulturpalast"), followed by... All concert dates can be found on our dates-page. Btw: have you discovered the search function? With it you can reorder the concert dates according to the distance to your favorite location.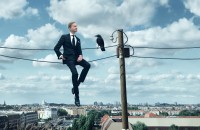 North America Tour 2019
After 18 successful shows in Berlin´s Admiralspalast we start our tour "Dream A Little Dream" along the North American West Coast on March 9. Opening night will be in Vancouver, from there we head to Seattle, San Francisco, Los Angeles and wind up with three concerts in Arizona, namely in Wickenburg, Tucson and Scottsdale. Very much looking forward!
Check us out on facebook and instagram where we will post photos and stories.
Infos and links to ticket-sales on our datespage.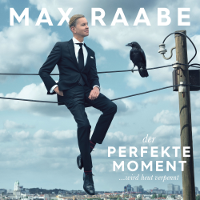 Perfect Moments in Berlin
For three weeks, from 12.2. - 3.3.2019, we are playing are show "Der perfekte Moment.." (The Perfect Moment..) in Berlin´s Admiralspalast - an original 20s theater in the historic heart of Berlin. Within walking distance you´ll find many sights, like the new palace (Humboldtforum), the Museum-Island, Alexanderplatz, but also cafés, restaurants and ideal shopping facilities. By the way: the Admiralspalast´s entrance is right next door to the station Friedrichstraße...
Tickets can be bought easily via our dates-page.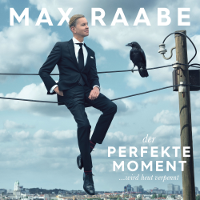 Welcome 2019
Happy New Year! 2019 is starting well for us: from Feb 12 we are guest at Berlin´s Admiralspalast for three weeks, then we travel to North-West America. Before, in between and after, we are, of course, on tour through Germany (with a 2-day trip to Vienna).
Tickets and info as usual on our dates-page.