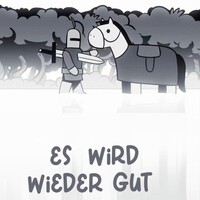 New Music-Video
"Es wird wieder gut" (Everything will be fine) by Max Raabe and Achim Hagemann gives hope in hard times. Now a thoughtful video by cartoonist Alexander Gellner will be released. He has found an lovely unusual way to illustrate crisis and the freeing thereof.
Videopremiere is Freitag, 31.3., at 6pm (CET). Snippets will be released via our social media.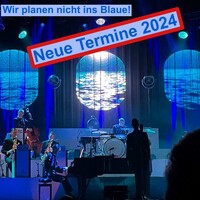 New Concert Dates 2024
New concert dates for 2024 are now on sale for 2024 via our dates page.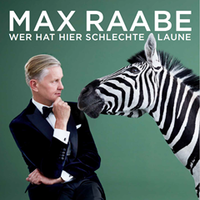 Berlin Concerts: 2023 Sold Out, 2024 Now On Sale
All Berlin concerts of our show "Wer hat hier schlechte Laune" are sold out this year. For February 2024 further twelve concerts are now on sale at the Admiralspalast-Theatre. Between 13.2.24 and 25.2.24 we will be performing Tuesdays to Saturdays at 8pm and Sundays at 6pm.
Safe ticketlinks are to found on our concerts-page.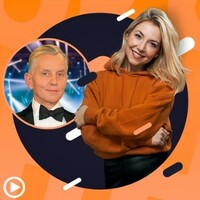 "We are really an elderly students band"
Max Raabe was guest in the podcast "Friede, Freu(n)de, Eierkuchen" by Sissy Methschke.
-> Podcast
-> Album "Wer hat hier schlechte Laune"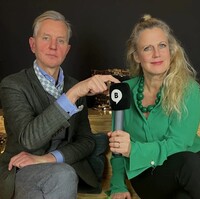 Max Raabe In Barbara Schöneberger´s Podcast
Barbara Schöneberger asked Max Raabe to be her guest for the 100th edition of her podcast "Mit den Waffeln einer Frau". He talks about punctuality, chickens and how Herbert Grönemeyer moved him to tears. Max also gives tips for the best way to whistle.
--> The podcast is available on all streaming platforms and on Barbaradio.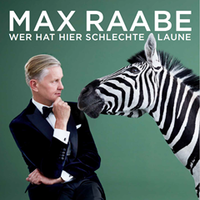 "Wer hat hier schlechte Laune" On Tour
Our very best wishes for 2023!
For us the new year starts with a brand new show: "Wer hat hier schlechte Laune". Max Raabe has written wonderful announcements, our partners from Katapult Filmproduktion have produced devine videos and our lighting magicians Dirk Lehmann and Johann Börner will bring our music to colourful life with modern lighting technology.
We are back on the road as from January 19. We would love to know what you think of the show so please let us know via our social media.
-> Dates, tickets and Info via our dates-page.