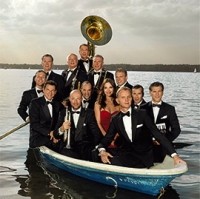 Max Raabe & Palast Orchester at Carnegie Hall, NY
We are excited to announce that MR&PO will again be performing at Carnegie Hall, NY, on 03.03.2014. To purchase tickets please click here.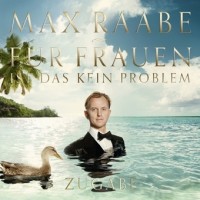 Making-Of Photos for TV-Spot
The special edition "Für Frauen ist das kein Problem - Zugabe" will receive an own spot on TV. Recently the filming took place in the paternoster of the famous "Kennedy-townhall" in Berlin-Schöneberg. Main actors were Max Raabe and the frog Herr Grün. We have now placed making-of photos in a paternoster on our homepage where they are travelling up and down and up and down and...Have a quick look!
...AND quickly order the album "Für Frauen ist das kein Problem - Zugabe" (CD+DVD) to receive early order benefits before the release on September 27! To order please click here.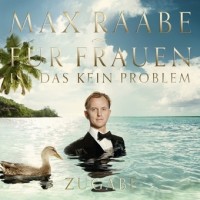 Summer News
Summer was wonderful this year in Berlin! And we used the sunny weather to prepare a few surprises for you:
On September 27 a luxurious special edition of the new Raabe/Humpe-album will be released with the title
"Für Frauen ist das kein Problem – Zugabe"
The contents of this CD plus bonus DVD is potentially record-breaking:
The "Zugabe" (encore): Two brand new songs! "Lass mich rein, ich hör Musik" (let me in, I hear music) is dedicated to Berlin night life, while "Du passt auf mich auf" (you look after me) addresses a lady who takes care that the singer neither goes bankrupt nor hits rock bottom;
the complete award winning album "Für Frauen ist das kein Problem";
the hits "Küssen kann man nicht alleine", "Ich bin nur wegen dir hier" and "Mit dir möchte ich immer Sylvester feiern";
new arrangements and remixes of the most successful Raabe/Humpe-songs AND
a DVD with all videos, interviews and making-ofs of the past two albums.
To order "Für Frauen ist das kein Problem – Zugabe" please click here.
The release of this for fans indispensable anthology will be supported by a capital TV spot in which next to Max Raabe and the frog Herr Grün a paternoster plays the main role.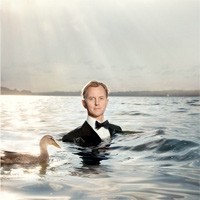 Bonus download of LPs and CDs at amazon
Amazon now offers bonus free downloads of any CD or vinyl record bought there. This offer even includes purchases since 1999! Further information to this "auto-rip" under amzn.to/12iG5eg.
GOLD for "FÜR FRAUEN IST DAS KEIN PROBLEM"
After our concert in London´s O2 Empire Mark Wilkinson, president of Deutsche Grammophon, announced that our newest production "Für Frauen ist das kein Problem" had reached gold status. He then solemnly presented Annette Humpe, Christoph Israel and Max Raabe with the award.
Congratulations! Great job!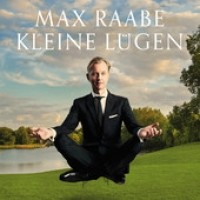 New single released and on TV
Today, Friday April 4, we are glad to announce the premiere of our new single "Kleine Lügen" (little lies). It can be downloaded from amazon and iTunes, also in a radiomix version!.
We would also like to inform you about our next appearances on TV:
This morning, very early, Max Raabee & Palast Orchester were in the breakfast show of SAT, to be seen in retrospect here: Mediathek.
On Saturday April 20, Max Raabe will be in NDR DAS!, a program that combines general information with interesting talks and in this case two songs that Max will perform with Ian Wekwerth at the piano.
On April 29 we are looking forward to being guests of our old friends Joko & Klaas in "Circus Halli Galli". To be watched at 22:15h on Pro7 or afterwards on the web under www.myvideo.de.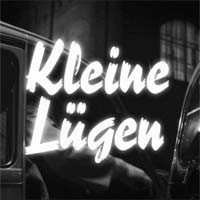 New video to the single "Little Lies"
You can now view the video to our new single "Kleine Lügen" (Little Lies) on our website. Click here to see how Herr Grün, the frog, is saved by Max Raabe!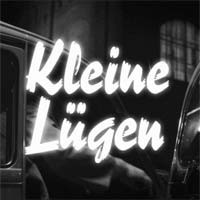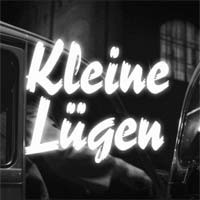 New single, new video
On April 19 the newest newest single from the album "Für Frauen ist das kein Problem" will be released on all digital platforms: "Kleine Lügen" (little lies).
In close cooperation with Annette Humpe, Achim Hagemann has added a remix to the original version. Furthermore, a thrilling video has been produced in Edgar Wallace-style. The art director was Daniel Lwowski who also made the cute video to "Küssen kann man nicht alleine" (One Cannot Kiss Alone), featuring the frog Herr Grün (Mr. Green).
Main actors in the new movie are – apart from Herr Grün and Max Raabe - a few evildoers from the ranks of the Palast Orchester. A making-of video of the filming can be seen in our gallery, photos are posted on facebook. The premiere of the video will be on Thursday, March 28, on www.stern.de.
Das Palast Orchester in "Nacht über Berlin"
Hier sind einige nachträgliche Informationen zum auf ARD gezeigten historischen TV-Drama "Nacht über Berlin":
Der Soundtrack, inklusive den von Rainer Fox komponierten und uns eingespielten Liedern, ist in allen Download-Shops als digitales Album erhältlich.
Wer den Film verpasst hat kann ihn sich nachträglich in der Mediathek der ARD anschauen: Hier klicken
Der Film ist nun auch als DVD im Handel.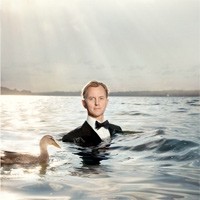 Film-music by Rainer Fox
In commemoration of the 80th anniversary of the "Reichstagsbrand" (Reichstag fire, a historic event that the Nazis used as false pretense to extend their power) ARD is showing the new film "Nacht über Berlin" (Night Over Berlin) on Wednesday, February 20, at 20:15.
Our baritone saxophonist Rainer Fox wrote music and lyrics to seven songs that in the movie are played by the Palast Orchestra and sung by the actors Anna Loos and Jürgen Tarrach.
Three of these songs you can view as video on our website. Click here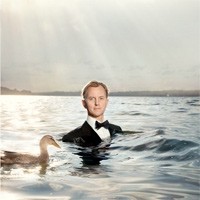 Rank 3 in the charts
Great news: Max Raabe has landed on rank 3 of the charts with his new album "Für Frauen ist das kein Problem" (literally: for women that´s no problem)!