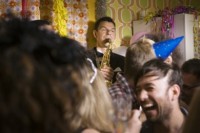 Happy New Year
We wish you a Happy New Year with this New-Year-Eve-video. All the best for 2019!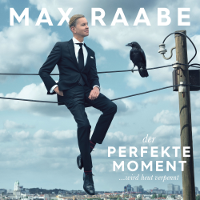 Konzerte 2019 im Verkauf
Presale is in full swing for all our German concerts 2019 of "Der perfekte Moment .. wird heut verpennt" as well as for Max Raabe Solo. Simply go to our dates page, comfortably choose a date and click on the link to ticket sales. By the way, you can easily search for dates or locations.
At this point we would like to place a warning: every now and then we receive messages from disappointed fans who fell for illegal ticket sellers. They paid for tickets that they then never received. We recommend you to buy safely – buy via our website!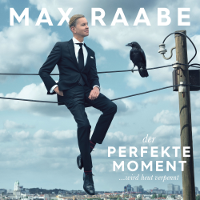 Taking The Himalaya Up North
From September 19th we´re off: with a fresh program we will be heading up North. Our route will take us to places like Copenhagen, Stockholm, Oslo, Helsinki and St Petersburg, in our luggage we´ll have gems like "Was macht der Mayer am Himalaya" (Why is Mayer On The Himalaya?") "Heute Nacht oder nie" (Tonight Or Never) but also standards like "Night And Day" or "Mack The Knife".
Infos to venues and dates as well as links to ticket sales as always via our dates page.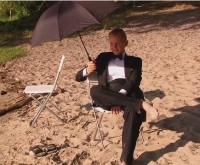 Summer Break
We are on summer break...
...and will be back on the 19.09.2018 for a long tour through Scandinavia, ending with a concert in St Petersburg on 7.10.18. Our present German show "Der perfekte Moment .. wird heut verpennt" is back on the roads of Germany, Austria and Switzerland after our return.
Until then we will be searching a good balance between relaxing and practicing...
We´d love to stay in touch. Via Facebook, Instagram and Twitter we will continue posting photos and news.
Concert dates and ticket-links can be found on our dates-page.
We hope you have a wonderful summer!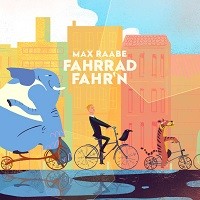 "Fahrrad fahr´n" As Remix And Musicvideo
Herewith, in the middle of the cycling-season, we present the song "Fahrrad fahr´n" ("cycling") as musicvideo-cartoon with fanciful drawings by Alex Gellner. Experience how a cycling hare and its animal friends race through town and country to the fast music of Max Raabe and Achim Hagemann ... dodging our singing singer and other obstacles. Hil-hare-rious!
This song is now also present on dance floors - in a "Marimba Remix" by Achim Hagemann, available on all digital platforms.
"Fahrrad fahr´n" is from the the latest Max Raabe album "Der perfekte Moment .. wird heut verpennt", available via amazon and iTunes.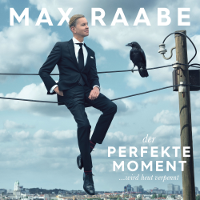 Remix Of "Fahrrad fahr´n"
"Fahrrad fahr´n" (literally "cycling") is the fastest track on the new Max Raabe album "Der perfekte Moment .. wird heut verpennt"(sold by amazon or iTunes ). Co-songwriter Achim Hagemann has now written a remix that musically captures Max Raabe´s fast-paced cycling. The "Fahrrad fahr'n – Marimba Remix" can be heard on all digital platforms.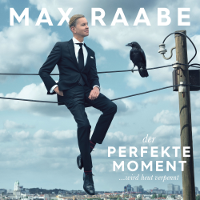 "Perfekte Moment" In North Germany
After touring through North America, we will now focus on North-Germany. Are next concerts of "Der perfekte Moment .. wird heut verpennt" are in Hildesheim (2.5.18), Emden (3.5.18). Oldenburg (4.5.18, sold out), Bremerhaven (5.5.189) and Kiel (6.5.18). America was characterized by icy weather and warm welcomes, now we hope for omni-present warmth. :)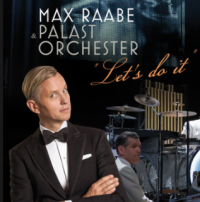 North-America Tour 9.4. - 21.4.18
At present we are on our yearly North-America tour covering cities like Washington DC, Boston, Montreal, Ottawa, Toronto and Chicago.
Come and listen how we mix American standards like "Let´s Do It", "Over My Shoulder" or "Who´s Afraid Of The Big Bad Wolf" with their German counterparts written in the late 20s. Hilarious songs like "When I need love, I go to Pauline", romances like "Women are so beautiful when they love" and classics like Kurt Weill´s "Bilbao Song" are cleverly woven into a highly entertaining evening that builds bridges over time and space.
All dates, info and links for tickets are - as always - on our dates-page.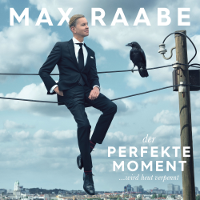 Standing Ovations For Our New Show
We have now accomplished the first ten performances of our new show "Der perfekte Moment...wird heut verpennt" and can state: the audience like it! Ten concerts, ten times standing ovations plus great write-ups in the press. We are sooo happy!
Information and links to ticket-sales via our dates-page.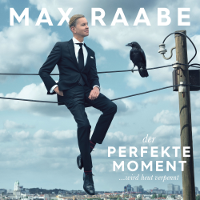 Our 2018
We are looking forward to our new show "Der perfekte Moment..wird heut verpennt" with new Max Raabe songs and a wild mix of love, music and potted plants. Touring starts in January and will take us through Germany, Austria and Switzerland.
In April we are off to North America where we will visit cities we have already been, like Boston, Washington or Chicago, but also some that are new to us, like Montreal and Ottawa.
And in order to recover from the summer heat, an extensive Scandinavia tour is set for Autumn.
Please find concert details and ticket shop on our dates-page.
Hope to see you soon!