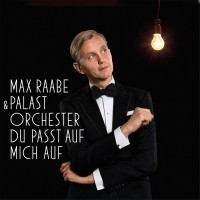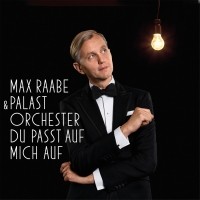 Max Raabe sings for Band Aid 30
On Monday, 17.11., Max Raabe will join fellow German singers to sing a German version of Sir Bob Geldof´s "Do They Know It´s Christmas?" in support of #BandAid30. This time the donations will flow into supporting the fight against Ebola. Please support the project - and if you like be close-up with the official "Band Aid 30" App.
App-links:
Google Play
iTunes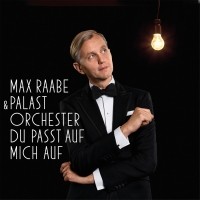 Max Raabe & Palast Orchester in der Mediathek von "3nach9"
Wer uns gerne nachträglich bei der Jubiläumssendung der Talkshow "3nach9" sehen möchte, kann es hier tun.
Unsere Auftritte sind an folgenden Stellen:
100´26": TV-Premiere von "Du passt auf mich auf"
116´56": Interview mit Max Raabe und Campino
145´44": Palast Orchester spielt als Ausklang die "3nach9"-Titelmelodie für den Komponisten und Hauspianisten Gottfried Böttger, der nach 40 Jahren die Sendung verlässt.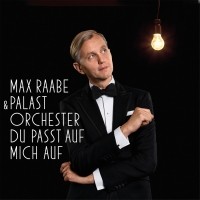 TV Premiere von "Du passt auf mich" live bei "3nach9"
Die Talksendung "3nach9" wird 40 Jahre alt und wir freuen uns dabei zu sein! Während sich die Jubiläumsausgabe an den Anfängen der Sendung orientiert, präsentieren wir unseren neuesten Hit "Du passt auf mich auf", und zwar live! Außerdem halten wir noch eine Überraschung in der Sendung bereit!
Am 14.11.2014, 22:00 - 0:30h auf NDR.
New Video to "Du passt auf mich auf" (You watch over me)
We are very happy to present the video to our newest single "Du passt auf mich auf" (You watch over me). This was filmed during the sessions for our DVD "Eine Nacht in Berlin" (A Night in Berlin) and is a musical salute to those who protect us from landing in the pits...
Interview mit Max Raabe und Making-Of Video
Der Countdown läuft. Am 28.11. wird die neue DVD/ CD veröffentlicht. "Eine Nacht in Berlin" enthält von den Klassikern der Goldenen 20er und 30er Jahre bis hin zu den Hits der beiden letzten Pop Alben eine exquisite Auswahl aus dem live-Repertoire von Max Raabe & Palast Orchester.
Vorbestellbar bereits jetzt hier: Vorbestellung
Hintergrundinformationen und ein exklusives Interview mit Max Raabe gibt es hier: Hintergrund-Video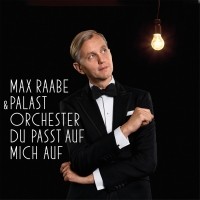 New Hit "Du passt auf mich auf" Available as Download
The song "Du passt auf mich auf" (literally "you watch over me") is developing into a real hit. It was recorded live in Berlin´s Admiralspalast for the new DVD /CD "Eine Nacht in Berlin" last Mai. Some sound magicians from Berlin were so taken by it that they produced a special mix for radio. Their version can now be downloaded from all major digital channels. In four weeks when the complete DVD / CD-bundle "Eine Nacht in Berlin" is released, the live version can finally be enjoyed as part of the filmed concert.
Click here for download from amazon
Click here for download from iTunes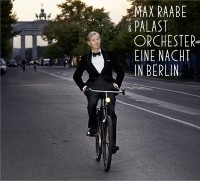 Pre-order "Eine Nacht in Berlin" (A Night In Berlin)
In Mai 2014 we recorded a unique concert: "Eine Nacht in Berlin" (A Night In Berlin)!
The most popular songs from our last two productions "Küssen kann man nicht alleine" and "Für Frauen ist das kein Problem" were combined with classics from the 20s/30s to a DVD / CD that sets new standards. Special colour design, an unprecedented connection between our art and most modern film technology, as well as personal moments make this film extraordinary.
To include you in our thrill of anticipating the release on November 28, 2014, we herewith offer the possibility of now pre-ordering the DVD / CD including booklet here.
Let us enjoy together "A Night In Berlin"!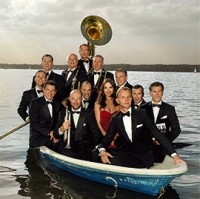 Holland Concerts in October
Holland hasn´t been on our schedule for a long time so we are particularly happy that at last in October we will be playing our show "Eine Nacht in Berlin" there in three cities. Dates and places are:
3.10.: Eindhoven, Muziekgebouw
4.10.: Groningen, De Oosterpoort
5.10.: Amsterdam, Koninklijk Theater Carré
Tickets can as always be purchased over our website under "dates".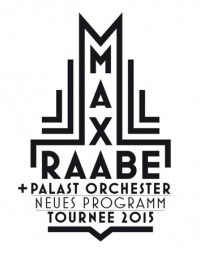 Ticket Pre-sale Begins For Tour 2015
Before the concert at Carnegie Hall in March Max Raabe was asked by a journalist: "What is in your bag?". Amongst things such as his expertly folded tuxedo, and cookies for his afternoon coffee, he listed a notebook for jotting down ideas, and sheets of music from his and his colleagues´ hunts through libraries and flee markets for musical delicacies and rarities.
For the Tour 2015 we have emptied this bag and discovered a wonderful, witty, world-renowned new program by the well-travelled Palast Orchester. From the library of Chicago we have brought an elegant version of "Let´s Do It", so to speak as response to "Küssen kann man nicht alleine" (One Cannot Kiss Alone). New discoveries of old hits will be combined with classics like the "Little Green Cactus" to a program that will let your every-day worries melt away.
Premier of the new tour will be 17 February 2015 in the Musical Theater of Bremen. There we will play for three days before heading for Hamburg, followed by almost three weeks at the Admiralspalast in Berlin.
Pre-sales start now exclusively at CTS via our website which also shows all dates and venues.
As from 10 May tickets can be purchased at all ticket offices.
Max Raabe nominated and placed
Max Raabe has been nominated for the award ECHO-Pop with the album "Für Frauen ist das kein Problem". He is in illustrious company - the other nominees are Schiller, Helge Schneider, Gregorian and Lindsey Stirling.
On the same evening of March 27 he will place himself next to Thomas Quasthoff on the sofa of the "Konzerthaus"-stage in Berlin. He is guest of the venerable bass-bariton-colleague´s series "Nachtgespräch" (night talk).
USA tour begins in March in New York
In a few weeks we take off for our yearly USA tour which starts on March 3 with a highlight in New York´s Carnegie Hall. In the forefront we are being tremendously supported by the famous actress Julianna Margulies. Mrs Margulies is not only a wonderful performer, who has become famous through Emergency Room and the title role in "Good Wife". She is also very caring and generous. At any rate that is what we think! In autumn 2012 her birthday present for her husband Keith Lieberthal – an enthusiastic fan of Max Raabe & Palast Orchester – was a ticket for one of our concerts in Berlin´s Admiralspalast, including the flight in a private jet. Shortly afterwards she was invited to "Late Show with David Letterman" and used the TV appearance to tell the whole American nation about this extravagant trip and us. You can imagine how we stared at the screen in disbelief when we watched the program! Now Julianna Margulies is raving about us again publicly and will be guest at our concert in the legendary venue. Tickets can be purchased here: ticketshop.